Wintergods & Funebre Inferi - Strigoi / DeathCult 96 (1997)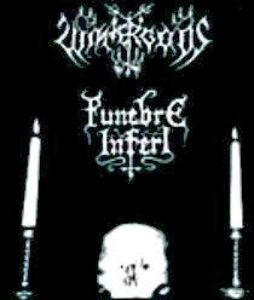 Genre: Ambient | Black Metal
Country: Greece | Greece
Year: 1997
Bitrate: 192 kbps
Size: 33 MB
Wintergods:
01. Ancient Temple In Carpathian Mountains
02. Ritual Of The Black Priest (Panselinos)
03. ...At The Age Before The Heaven

Funebre Inferi:
04. Marching In Graveyards - Haunted Skull Of The Profanated Grave
05. Lost Sorcerers In The Pyre

Wintergods is a dark ambient project featuring Commando Wolf (Lord Wolf Darkoan) from Der Stürmer and Demogorgon from Legion Of Doom, Demogorgon and Stutthof.
Register for view download links
Information
Users of Quests are not allowed to comment this publication.