United Force - Skinhead (Demo) (1998)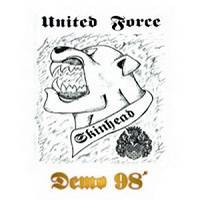 Genre: RAC
Country: Germany
Year: 1998
Bitrate: 320 kbps
Size: 56.32 MB
01. Intro
02. L.m.a.A.
03. Dein Weg
04. When Jonny comes marching home again
05. Erinnerungen
06. Idiologie
07. Intoleranz
08. Kopf hoch!
Register for view download links
Information
Would you like to leave your comment? Please Login to your account to leave comments. Don't have an account? You can create a free account now.